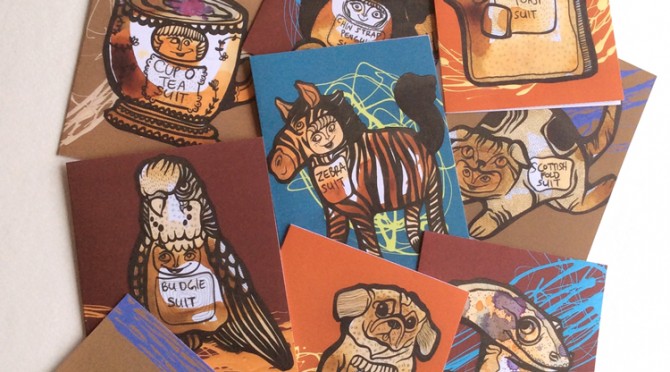 July is a restocking extravaganza here in the studio. New business cards, three new postcard designs, and a limited edition art print are all on the way!
Why all the new goodies? Fan Expo 2014 is coming up at the end of August, and I'll be there in the Artist Alley!
Want to stay up to date as to when new prints are available? Connect with me on my facebook page to be kept in the loop for raffles (free original art!) new prints and current works in progress.