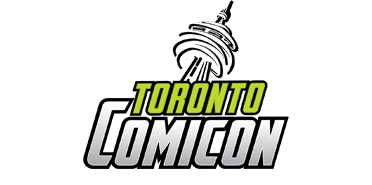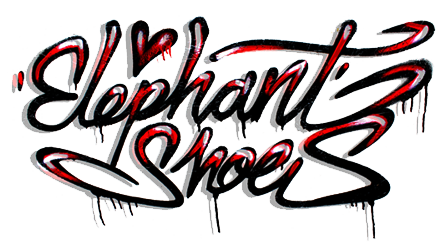 I'm super excited to announce that I will have my artwork on display at Elephant Shoes for the next few months!
This is the first time I will have my Visitations (the black and white pieces) artwork on display since the conclusion of the play that they were created for. They're a real diversion from my usual style and allowed me to explore the creepy sensibilities that underscore a lot of what I do.
I'm over the moon with how the show came together. I think the intermingling of the two series really works. Sometimes you think something makes sense in your head, but you need to see it in the space to believe it.
Many of my paintings are portraits of women, or young girls whispering secrets to each other. It's neat to see how my "go to" themes carried through seemingly disparate works.
If you want to see the show in person swing by Ransack The Universe (1207 Bloor Street West Toronto). Elephant Shoes is housed inside. You'll find stained glass, hula hoops, art workshops, vintage and totally random goodies, and of course art! Traversing the aisles of the store to get to the show is a bit of an adventure in itself and highly recommended.
You can find out more about Elephant Shoes on their facebook page.
Want to stay in the loop with me ? Head on ovet to  www.facebook.com/daragoldart
Need tea stain mugs or other classy home decorations? I've got you covered. http://society6.com/daragold

Come visit me at FanExpo, the biggest and best pop culture convention that Toronto has to offer,  August 28 – 31. I will be in the Artist Alley booth A39 all 4 days (south building). It's the greatest event for all things nerdy to be found in the summer, so come out, geek out, and say hello!
I have a TON of new goodies to share with you. Allow me to tempt you with my new offerings, available for the first time at the show.
Brand new limited edition art prints. The Plague of Ghosts is 8.5 x 11 inches of adorable evil. Printed on awesome paper, and super affordable. There are only 50 available, and there will even be a special opening day price.
STICKERS! I am crazy excited about these. 4 stickers come in each pack. Kooky creatures and little tea stains. Now you can stick a pug suit or hip hopping owls on all of your stuff!
Pop culture oversized postcard prints, 3 of which have never been shown anywhere else before! Brand new and so exclusive just for you.
And last but not least,
A brand new tea stain series. This is just a sneak peek. There will be 12 animal teas in all. You can check out the WIP images here.
See you at the show!
Stay in touch via my facebook page.